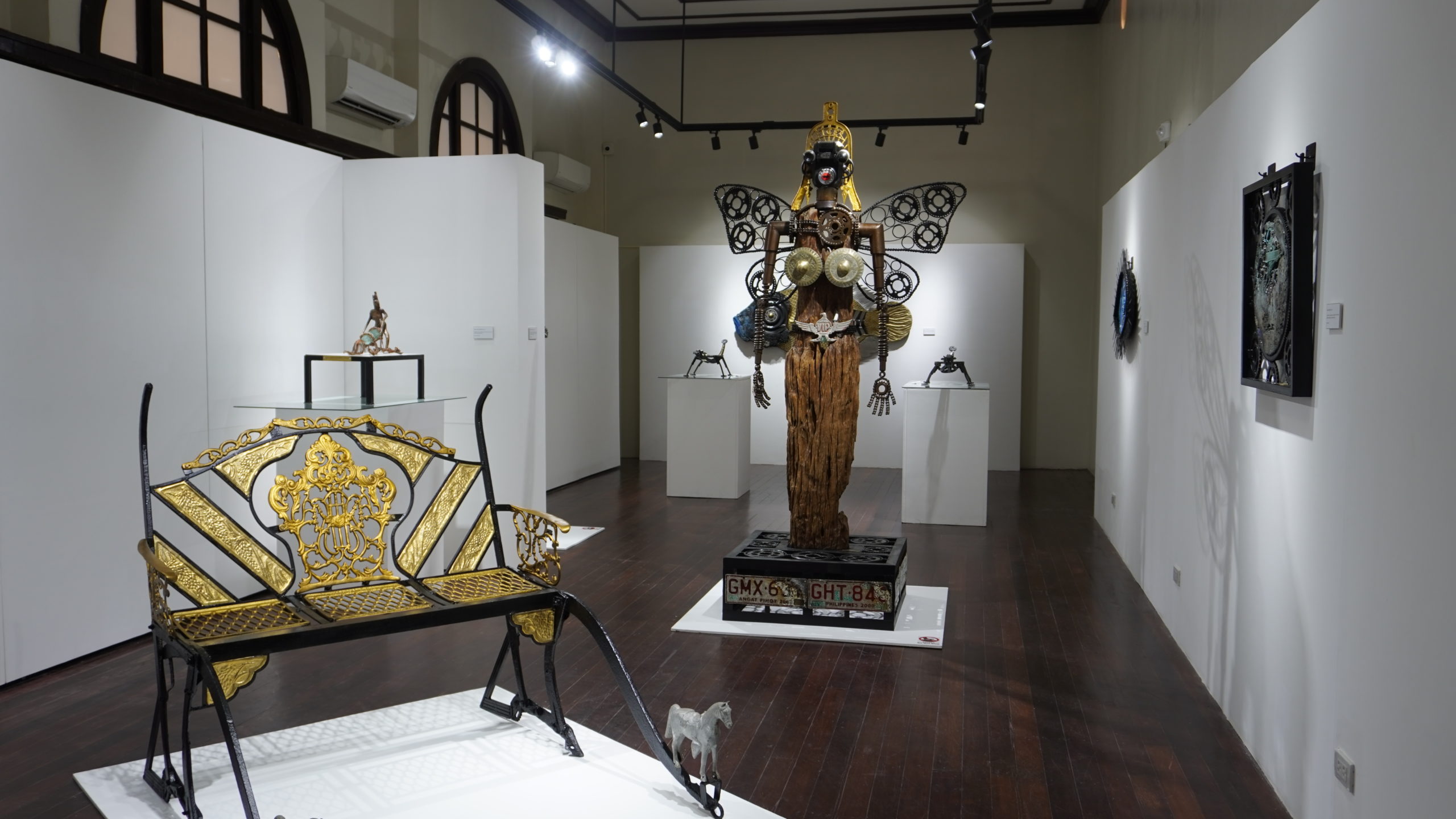 Boy Masculino's sculptures in Tigbaylo at UPV-MACH
Boy Masculino's sculptures is now the featured exhibit at the UP Visayas Museum of Art and Cultural Heritage (UPV MACH) in celebration of the National Arts Month.
The show is titled: "Tigbaylo: Reimagining Refuse" and it presents 10 pieces of sculptures made of wood, scrap metal, and debris.
The art pieces are an experiment in form, the concept of which are steeped in social commentary.
Masculino is an architect by training, but has been more known as an artist who upcycles discards of all sorts since the 1980s.
"Tigbaylo: Reimagining Refuse," curated by Prof. Martin Genodepa, can be viewed at the Lantip Changing Exhibition Gallery 1 of the UPV MACH. It will be available to the public until 24 March 2023.
The UPV MACH gallery hours are from 8:30AM to 4:30PM, Mondays through Fridays.
———————————————-
News and photos are from UPV-MACH.